Nantlle Valley to Llandudno; Heritage, Animals and Fish & Chips – A Day Out on the Snowdonia360 PT.1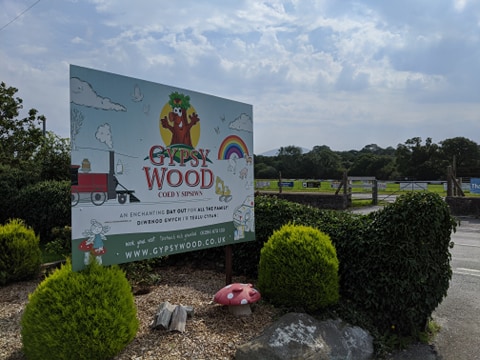 There is so much to do in North Wales that it can seem a little overwhelming at first, especially with the family in tow.
We thought we would take the stress out of planning your family adventures, with a series of days out blogs and recommended itineraries along the Snowodnia360 route – to give some inspiration for your visit.
During this day out along the Snowdonia360, our family of four (two adults and two children under 6) visited Gypsy Wood (Bontnewydd), Inigo Jones Slate Works (Groeslon), and had dinner at Enoch's Fish & Chips (Llandudno Junction) before heading home along the A55.
GYPSY WOOD FAMILY PARK
Duration – 10.30am- 2.30pm
How to get there – Travel along the A55 and take signs to A487 towards Bontnewydd
Website – https://gypsywood.co.uk/
Our first location for our day out was the fabulous Gypsy Wood at Bontnewydd, just outside Caernarfon. This enchanting Family Park really does have something for every age. The park is set in the woods so combining the outdoors and animals was a win for our family!
There were lots of things to keep our boys entertained, behind every corner, there is something new and exciting. From farmyard animals, pedal-powered go-karts, lakeside walks, trampolines, café, a model railway, gift shop – even a memorable steam train journey through the heart of the site.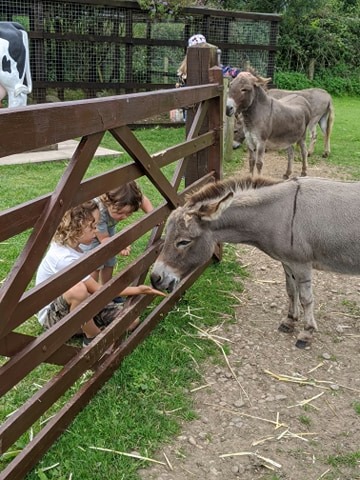 The favorites among our family included the pedal-powered go-karts and farmyard animals, which included Shetland ponies, Llama's, Donkeys, and Pot-Bellied Pigs.
Woody's steam train and the trampolines also went down well – this was my husband's number one activity of the day!
After a spot of lunch at their spacious café, we headed over to our next destination.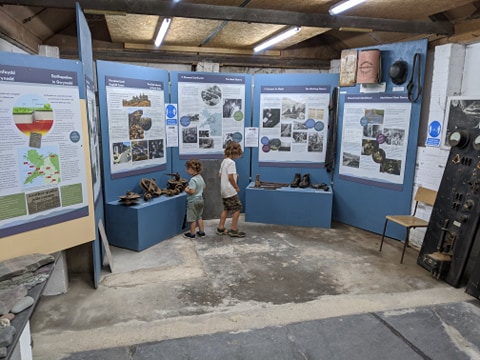 Located just five minutes on from Gypsy Wood, Inigo Jones Slate Works is something of a hidden gem.
On the face of it, Inigo Jones seems like 'just' slate shop (albeit selling some truly wonderful slate items), but scratch the surface and you will find much more…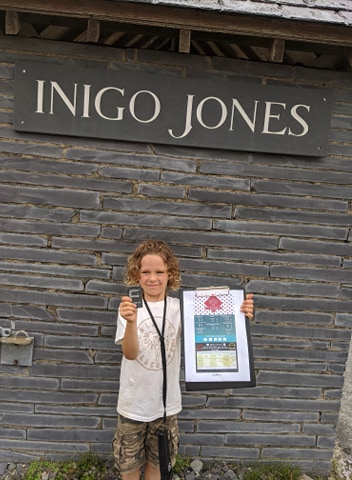 Taking roughly an hour, the Inigo Jones Workshop tour is an interesting, self-guided journey through the history of slate mining in North West Wales.
The tour features lots of 'hands-on' aspects – you can have a go at calligraphy in the old schoolhouse or even try letter cutting your own slate piece as a personal memento of your visit. For the younger members of your group, there's a fun quiz to complete with a slate prize at the end for the winners.
After claiming our slate prize from the shop which the boys were pleased about, it was time for dinner…
ENOCH'S FISH & CHIPS
Duration – 6.00-7.15pm
How to get there – Travel along the A487 and back on to A55 towards Conwy on to the A546 and follow signs to Llandudno Junction.
Website – https://enochs.co.uk/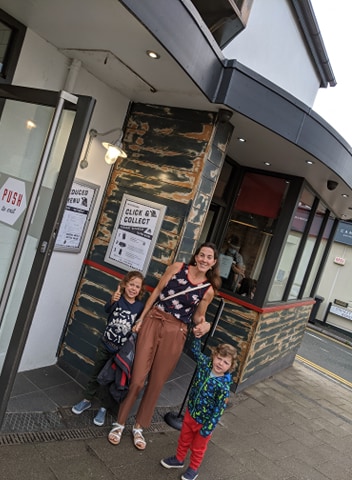 After a busy day, we were all ready for a bite to eat and where better than the famous Enoch's Fish & Chips in Llandudno Junction.
We were greeted by Zara who was so attentive throughout, the boys were both given crayons and an activity sheet, which kept them busy until our food arrived.
Even though the restaurant was busy the service was excellent.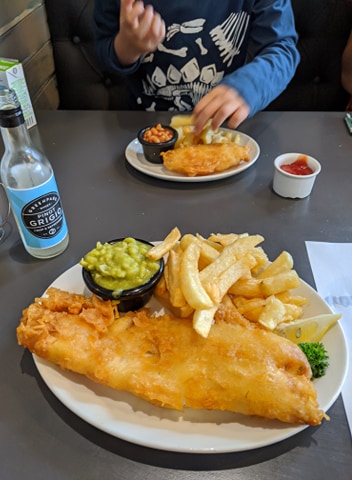 Our food arrived hot & quickly, and we were not disappointed – Cod & chips for me, Chicken burger for the hubby and mini portions for the kids. The boys both made short work of their dinner as did my husband and I! I can honestly say I have not had better fish and chips anywhere else and, accompanied with a lovely glass of Pinot Grigio, this was the perfect ending to a great day out in North Wales.
Oh, and did we mention the AMAZING kid's chocolate sundaes? They are the best!
We all went home feeling tired, but happy and full!
For prices of each attraction and cost of dinner please see individual websites: