Llyn Peninsula; Coastal Scenery, Culture and Family Activities – A Day Out on the Snowdonia360: PT. 2
Following on from the first part of our series of days out along the Snowdonia 360, we decided to head further West, and onto the Llyn Peninsula – a real hidden gem of a location if you look beyond the bustling seaside resorts of Pwllheli, Criccieth and Abersoch.
In this, our second feature, our family of four (two adults and two children under 6) visited Nant Gwrtheyrn (Llithfaen) for a walk, learning some of the Welsh language, and a light lunch, followed by a visit to Glasfryn Parc (Y Ffor) for an afternoon of family fun and adventure!
NANT GWRTHEYRN
One of the many great things about Nant Gwrtheyrn – the National Welsh Language and Heritage Centre – is the truly unique journey to the destination itself.
Not only do you get to drive along one of the most breath-taking coastal roads in the UK (the A499 and B4117), but once you get to within half a mile of the attraction, the road turns into something out of an Alpine adventure with a seriously scenic descent, punctuated by hair pin bends until your reach your destination, nestled between the quarry scarred hills and the panoramic beach.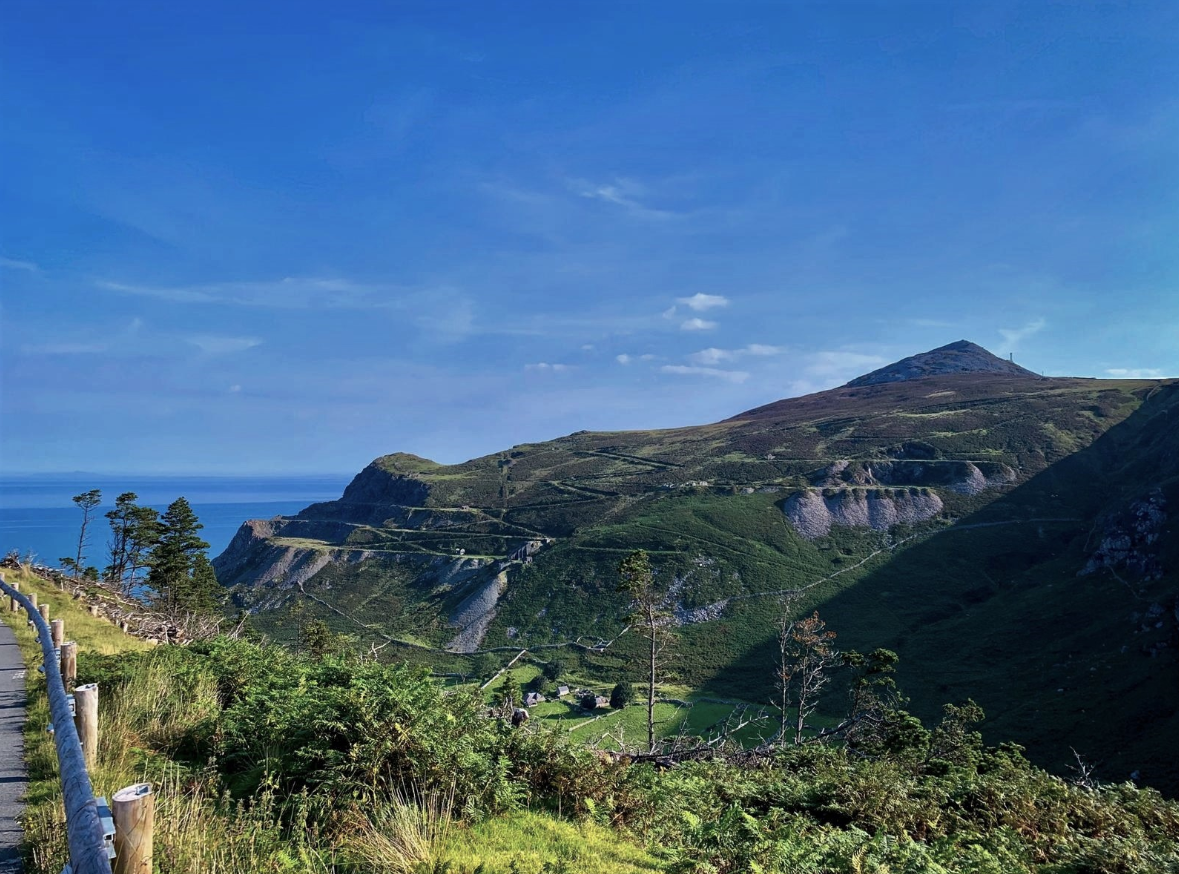 We decided to head straight to the smartly presented Caffi Meinir, with its glass walls overlooking the Irish Sea. While we ordered our food, we had fun learning new Welsh phrases and sentences which were stencilled on the walls of the café.
After some deliberating over the tasty-sounding menu, we decided on hot chocolates and cake for the kids, and coffee and scones for the big kids! Our jaws nearly hit the table when the scones arrived, complete with butter, clotted cream and jam – these have to be the best scones in North Wales!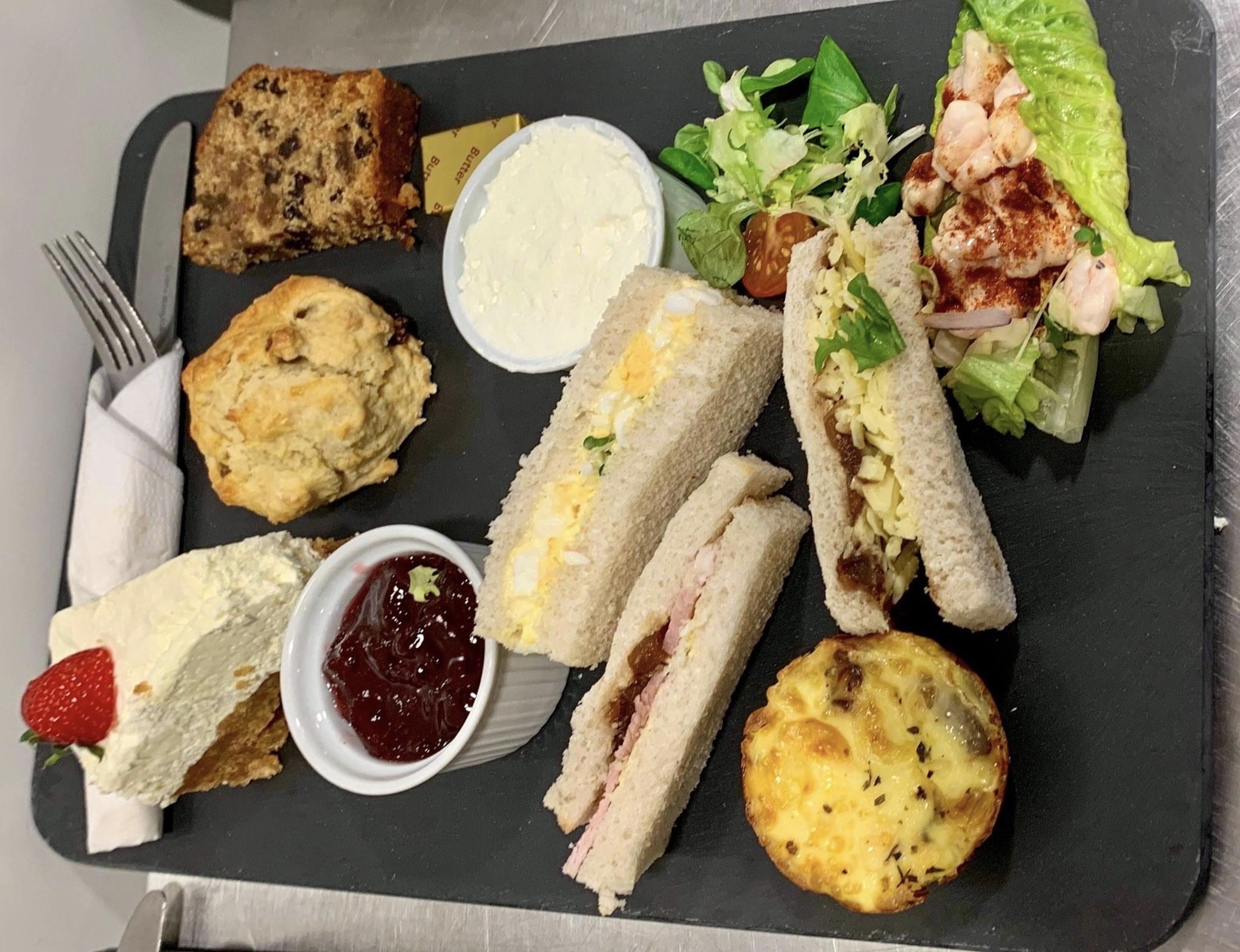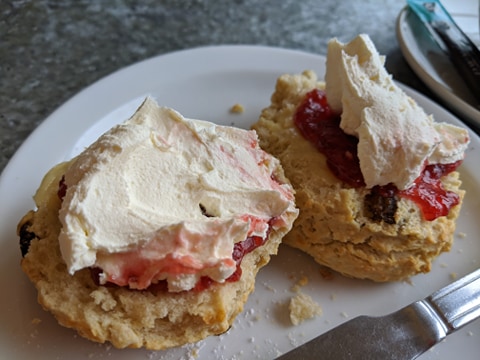 Once lunch was over with, we decided a walk was very much in order. Throwing on our raincoats, we headed in the direction of the stunning shingle beach below us. The ten-minute walk took in plenty of sights – from local wildlife to the remains of Nant Gwrtheyrns quarrying heritage.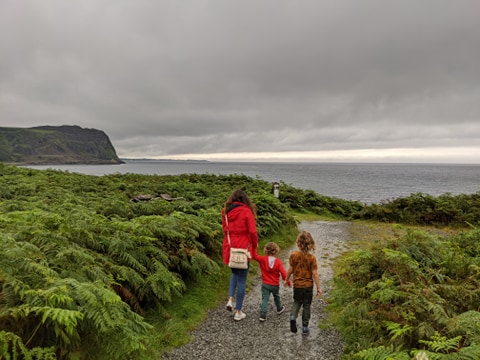 GLASFRYN PARC
Located less than 10 minutes from Nant Gwrtheyrn, Glasfryn is an all-weather activity park with a little something for everyone in the family!
The list of activities at Glasfryn is pretty comprehensive (visit their website for the full list), but includes Go Karting, Archery, Wake Boarding, Ten Pin Bowling and an impressive out 'Crash and Splash' assault course.
With an afternoon to spend here, we decided on a family game of bowling first, followed by Wake Boarding for our eldest and rounded off with Go Karting in dual seater karts with the kids.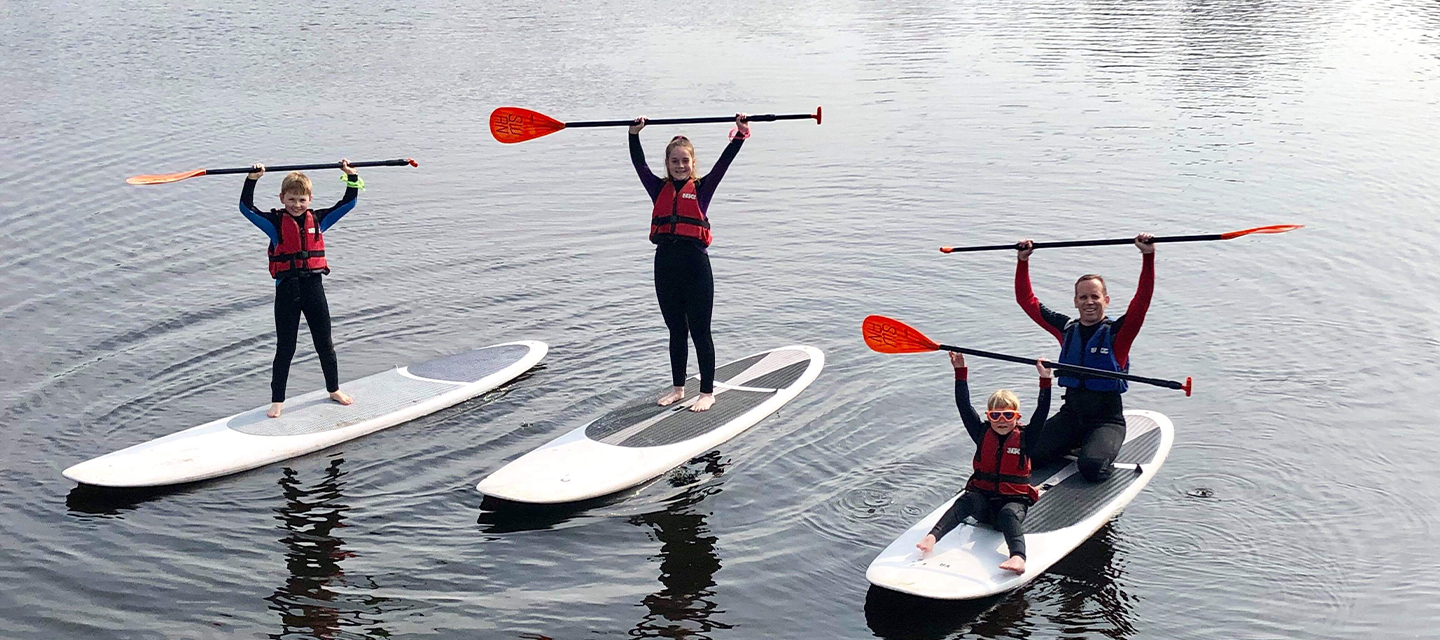 Glasfryn's ten pin bowling alley is the only one in the whole of North Wales and includes everything you would expect from a top-quality bowling alley. After signing the track and trace forms, we had the lane set up so that both of our kids could enjoy the experience (they even ran us close in the scoring)!
Taking over an hour for a family of four to complete, this is a great value activity for a rainy day.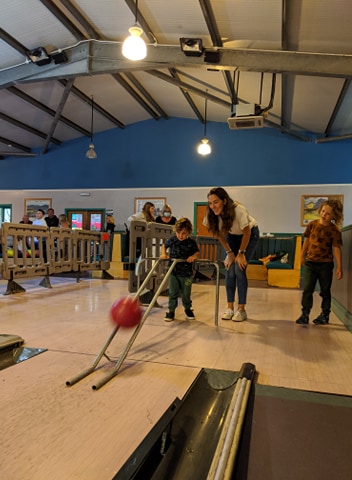 Next up: Wake Boarding! We made our way from the main building, where the bowling is situated and headed for the impressive looking wake boarding lagoon. Once there, our eldest lit up at the prospect of getting kitted up and heading to the water.
Luckily for him, there was a space available with a well-expereinced instructor, so he hopped into his wet suit and put his wake board on for some splashing fun!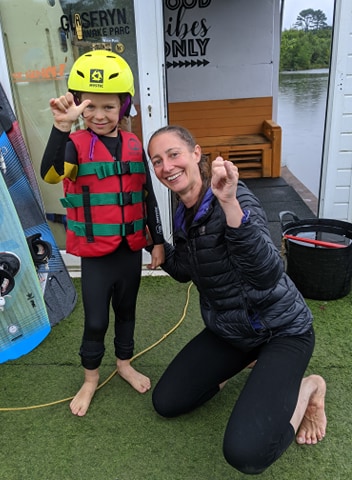 Then it was time for our last experience before dinner – go karting. This was something we were delighted to hear was for all ages, so off we went to put on overalls, gloves and helmets.
Glasfryn offers two very different karting experiences, a full-size adult track with single seater karts, and a junior circuit with dual seater karts. We opted for the dual seaters. My husband hopped into a kart with my youngest, while a very kind instructor took my eldest for a blast. Whilst they were whizzing around the track I managed to capture the excitement on camera.
After the 15minutes was up they all came off the track with big smiles on their faces. Needless to say it was a hit!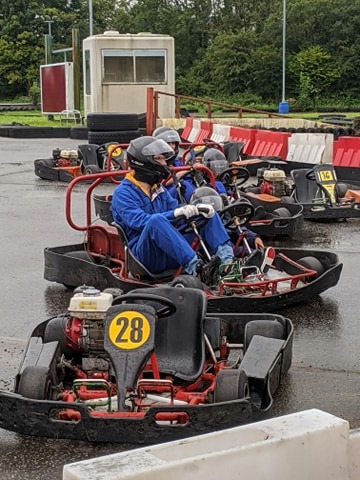 After only three of the many, many activities on-site, it was time for a bite to eat at Glasfryn's café. The food options here feature plenty of family favourites, all cooked fresh on the day. We opted for chilli (with all the trimmings), lasagne and both kids chose pizza chips – all very yummy, and very well priced.
All that was left after dinner was a quick browse of the gift shop and it was time for the journey home. Thanks for the amazing day out Nant Gwrtheyrn and Glasfryn Parc!
For prices of each attraction and cost of dinner please see individual websites: