Keeping in touch with Nant Gwrtheyrn
12th Jun
Nant Gwrtheyrn or "the Nant" as it is often called, now home to the National Welsh Language and Heritage Centre, is a magical place located in a former quarrying village on the northern coast of the Llŷn Peninsula in north Wales. Sion Elwyn Hughes, Learning and Development Officer (Welsh language) at Gwynedd Council, shares with us his deep-rooted family connection to this beautiful corner of North West Wales.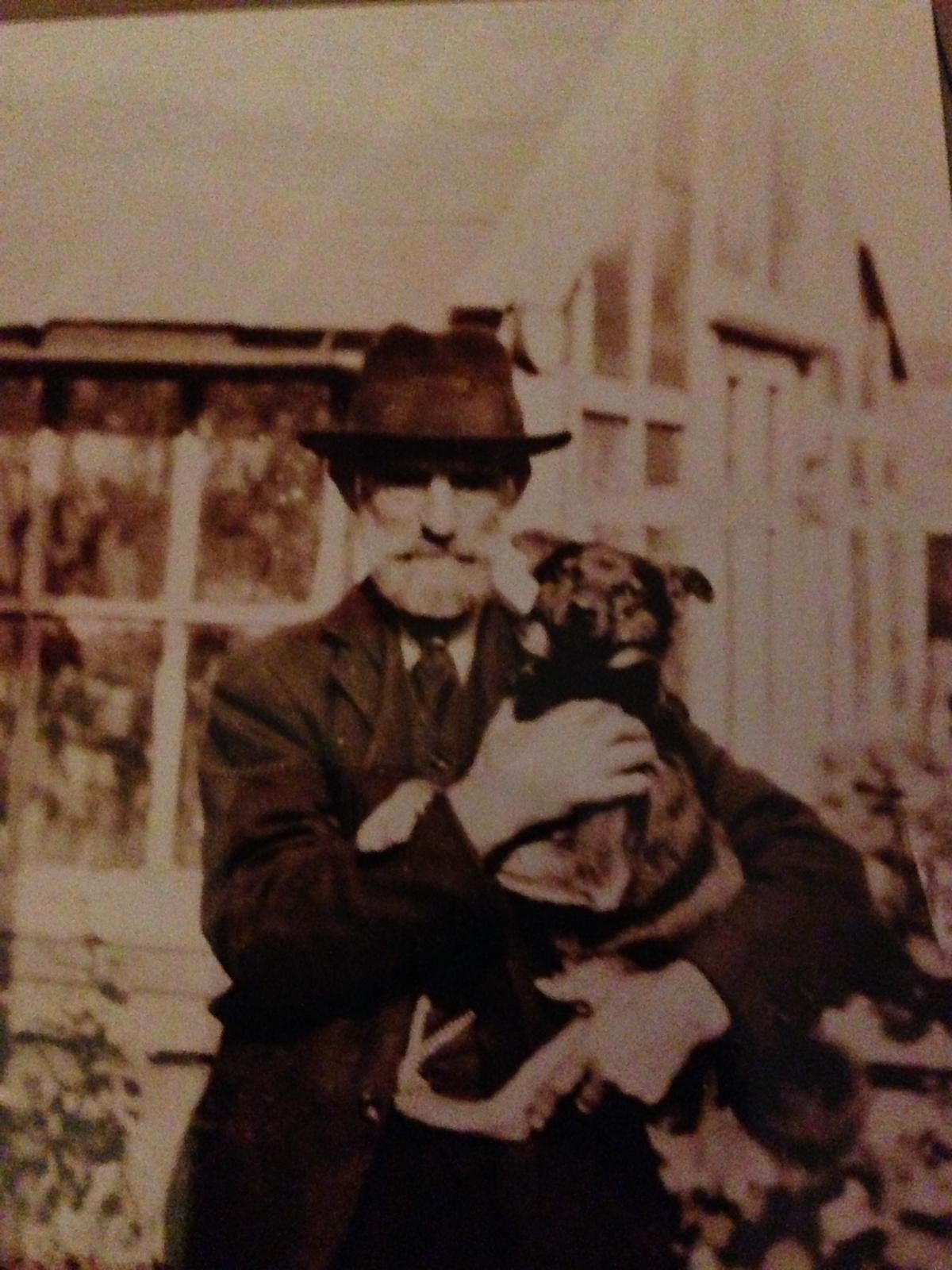 Keeping in touch with Nant Gwrtheyrn by Sion Elwyn Hughes
Nant Gwrtheyrn is a special place for many – it attracts locals and tourists to eat, stay, get married or to take advantage of the magnificent all year-round views. But for me, knowing that my family lived, worked, and shaped the Nant in the early days makes it even more special.
At some point in the eighteenth century, my great, great grandfather, Samuel Abner Crump, came to live at Nant Gwrtheyrn with his wife Catherine. Back then, the Nant was a village with two rows of houses – Mountain View and Sea view – a chapel and a school, it was a close-knit community.
Sam arrived at Nant Gwrtheyrn, an Englishman with no Welsh, but by living and working in a Welsh speaking community he learnt and became a fluent speaker. By the time he left after the passing of his wife in 1902 he was completely bilingual. Following the loss of his wife, he got a job at Penmaenmawr, and we believe that his children moved in with relatives in another property at Mountain View, where 11 of them lived under one roof! It's hard to imagine 11 people living in those small houses.
Their uncle, Robert Roberts, was married to a lady from Hull originally, Frances Hind, and she also learnt Welsh whilst living amongst the close-knit community at Nant Gwrtheyrn. Even though it wasn't an official language centre back then, it's obvious that learning Welsh has always been an important part of it's history, even if it was informal!
These days, as part of my role as Learning and Development Officer (Welsh language) at Gwynedd Council, I get an opportunity to regularly work with Nant Gwrtheyrn. One example of this is the work we do on creating a Welsh language tip each month. I came up with the idea to help learners at the Council, which was spotted by a member of staff at the Nant. We now work together on creating and sharing the tips with wider audiences, and it's always great to get input from Mared at the Nant.
I'm also responsible for sending learners from the Council to the Nant for Welsh language courses. It's never a difficult task to find learners wanting to go to the Nant – not many places can offer language courses with such excellent views all at the same price! But most importantly of course is seeing the progress of the learners when they return, having had a brilliant experience living a whole week through the medium of Welsh.
From time to time, I get to welcome learners from the Nant to the Council, showing them Welsh at a busy workplace, and I always enjoy seeing such enthusiasm from people keen to use and show what they've learnt.
Last year I got the opportunity to work with Advanced level learners who were attending a Welsh at Work course at the Nant. It was great to be able to combine my interest in music with learning Welsh – the opportunities to get the piano out and to have a singalong are few and far between in my day to day job…! Their task was to learn the Welsh anthem, and we had such fun! I could have sworn that I had professional singers by the end of the week!
I'm so pleased that I'm able to keep in touch with Nant Gwrtheyrn, and I can't help but think, every time I visit, I wonder if my great, great grandfather walked along the same routes as I do today?
Learn more about the heritage at Nant Gwrtheyrn here